Online Course
Everything you need to know about
whole life insurance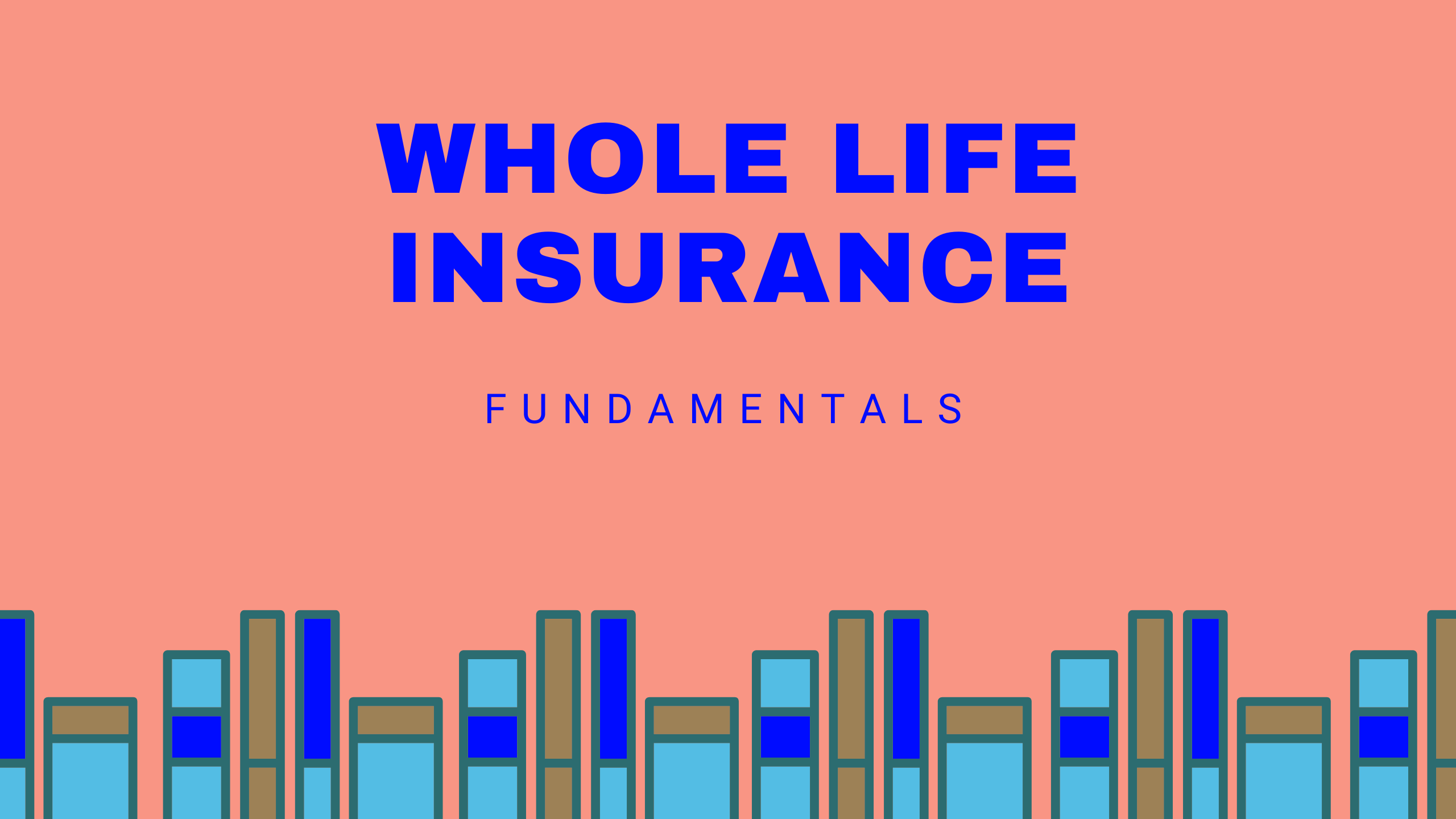 Whole Life Insurance, Soup-to-Nuts
Get crystal-clear on all the dimensions of whole life insurance so you can talk to your agent like a pro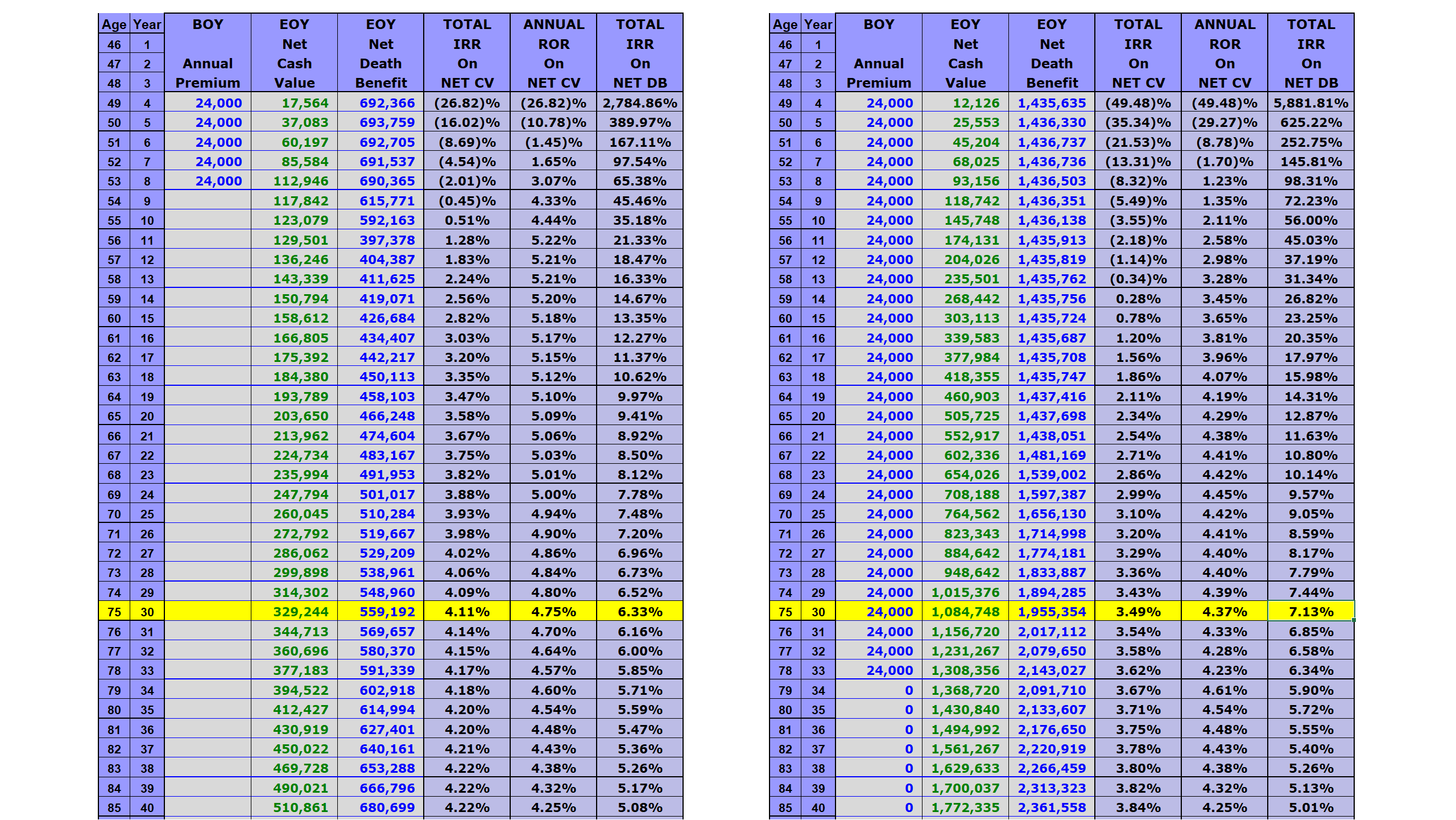 How whole life insurance works
Stop watching hours of YouTube videos, sifting through inaccurate and conflicting information about whole life insurance. In this course, hosted on Teachable, I'll give you the complete, unbiased facts about:
Whole life vs. Term vs. Universal Products
Whole life insurance policy components
Death benefit, cash value, dividends, policy loans, and policy riders
"Banking" with life insurance
Policy design
...and more, over 30+ lessons
Clarify the most misunderstood aspects of whole life insurance
Get the education you need to have informed discussions, based on facts and math, not sales-hype and opinion. In this course, you'll learn the answers to these questions:
What insurance companies should I use?
What is a "correctly designed" whole life policy?
How do dividends work, how are they calculated, and who has the best one?
What is cash value and how can I analyze it correctly?
When can I access my cash value?
What is the rate of return on a whole life policy?
What is the difference between a Direct vs. Non-Direct Recognition company?
Which policy "riders" create significant value for the policy owner ...and which ones could cause a policy to blow up?
...and more, over 30+ lessons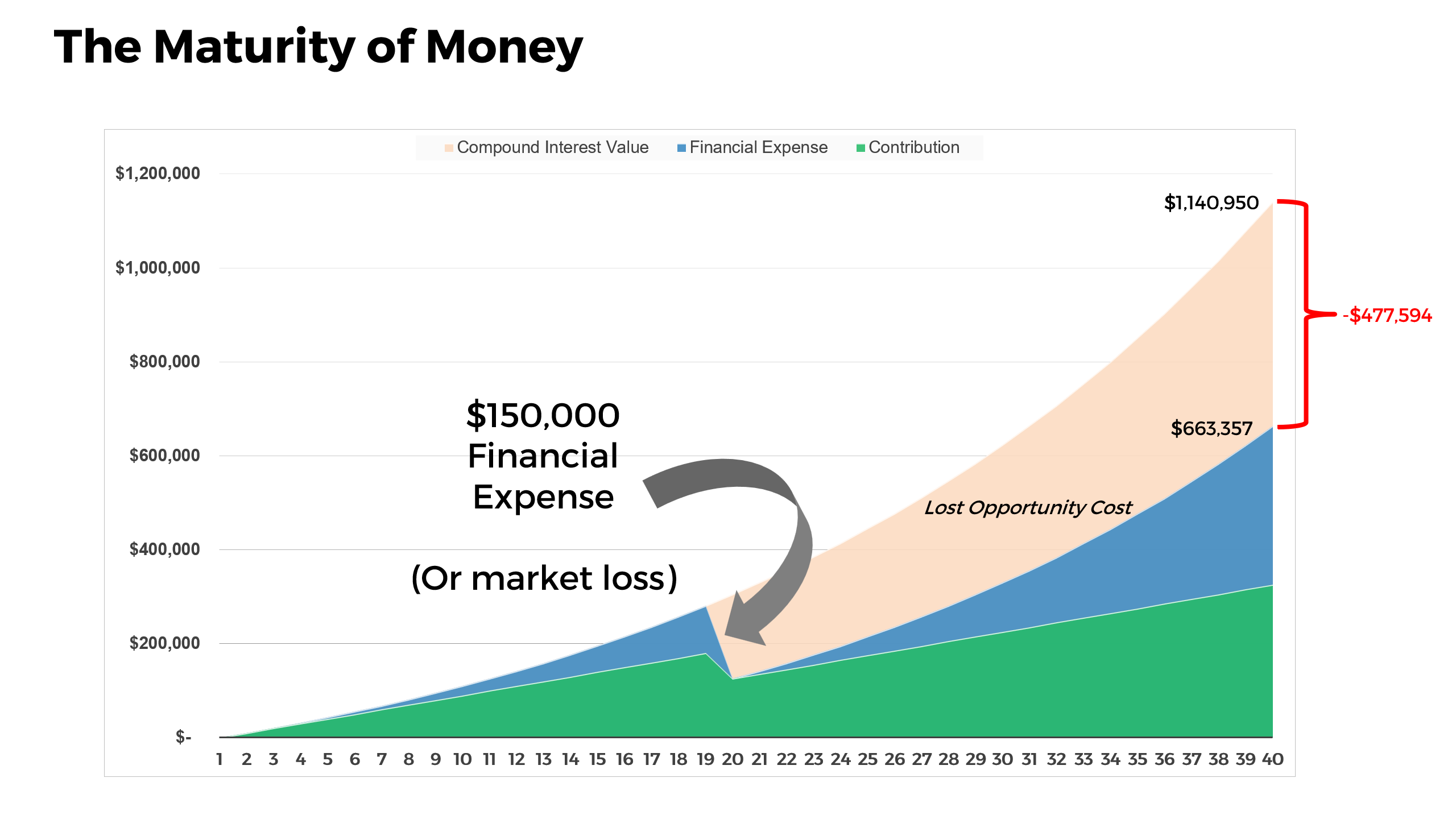 "I couldn't have asked for a better insurance advisor than John! He isn't only insurance, but a financial partner who is looking for the best for all his clients. John has proven to be tremendously knowledgeable in his craft, I learn something new every time we speak. He is clear, concise, and will take the time to make sure you are fully informed — especially with such an important matter that will set you and your family for years to come. I recommend John to everyone I know!"
--Ian C. - Real estate investor, San Jose, CA
9-Step Lesson Plan
Using plain English, we will dive deep into the subject of whole life insurance so that all your questions are answered
01
Introduction
In this section, we'll open up with the different types of life insurance, how to calculate how much someone should have, and an overview of the "Banking" with life insurance landscape.
02
Money must reside somewhere!
Most people write off whole life insurance because they think it's all about the death benefit. There is that, but in this section we'll clarify how life insurance can be used to make other assets and investments perform even better.
03
Whole life insurance
Get the uncluttered big-picture as well as the details about how whole life insurance works, it's costs, and how that compares to other types of life insurance.
04
All about Dividends
How dividends work, how they are calculated, how they paid, and how loan recognition affects the results of a given policy.
05
All about policy "riders"
PUA riders, term riders (the good kind and the kind that can blow your policy up), disability riders, accelerated death benefit riders, and loan riders. Everything you need to know.
06
All about cash value
PUA riders, term riders (the good kind and the kind that can blow your policy up), disability riders, accelerated death benefit riders, and loan riders. Everything you need to know.
07
All about policy loans
Learn all about policy loans, a critical feature for those implementing the "banking" strategies. You'll learn how to take a loan, what the interest is, how interest is calculated differently than a typical loan, payback terms, and more.
08
Policy Design
There is a lot of hoop-la out there about getting a "correctly-designed" whole life policy. Learn the truth about this by comparing policy designs.
09
FAQ and glossary
In this section we dispel myths like "does the life insurance company keep your cash value when you die?", and cover all the jargon and concepts you need to know such as "Paid up," "Non-forfeiture," and the tax-treatment of life insurance
Enroll Today
This course is easy to understand and can be viewed on any device. The course includes:
Over 2 hours of on-demand video
30+ lessons
3 downloadable resources
Access via Teachable mobile app
BONUS: 2 free best-selling ebooks on life insurance
BONUS: free access to webinars and guest lecturers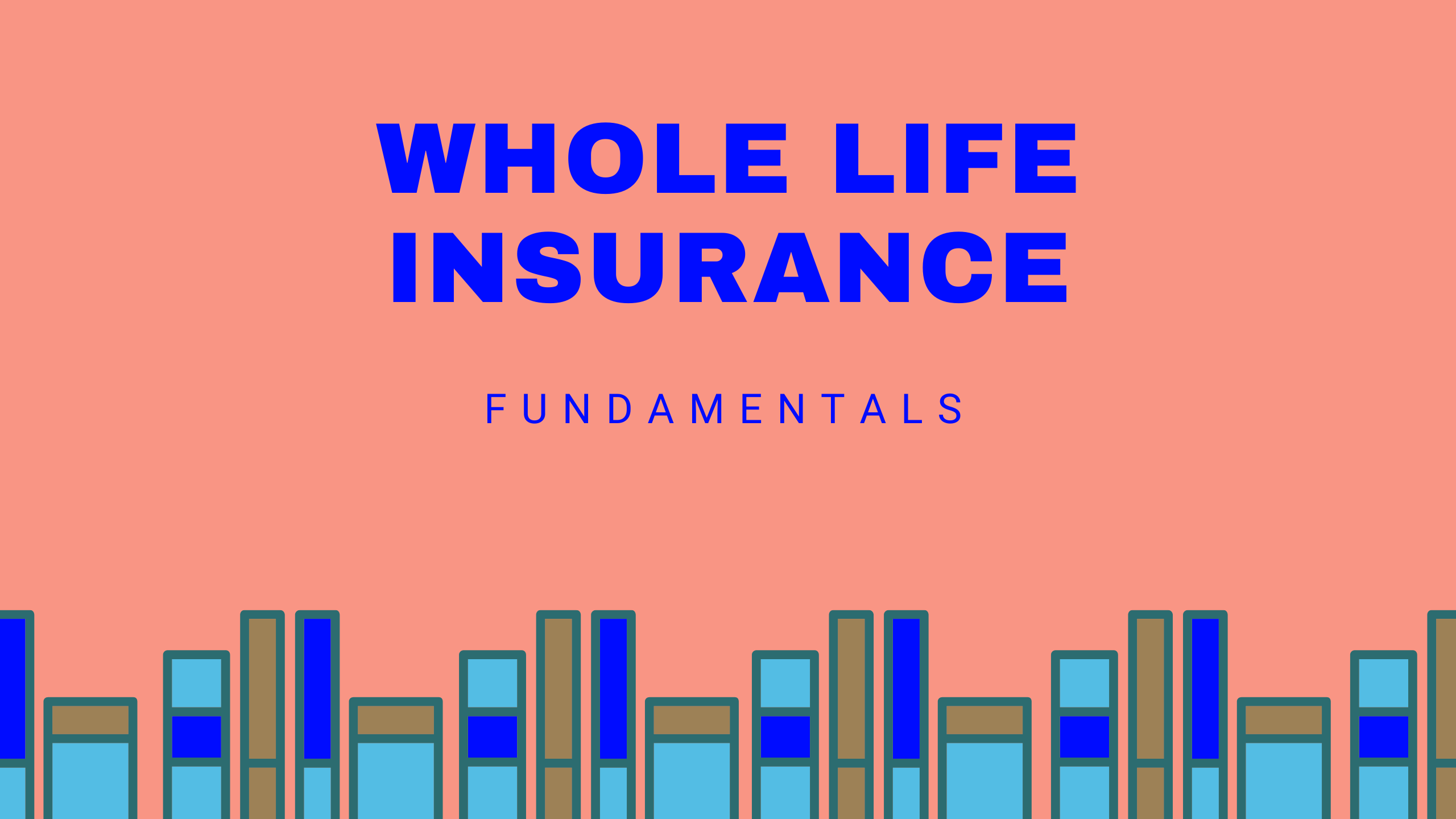 Get the real answers you've been looking for!
Read what my clients have to say
---
"Having just become aware of the Infinite Banking Concept, I took a little advice and searched for an authorized practitioner. My search lead me to John, and thankfully he has helped me set up a whole life insurance policy to meet my financial needs. No pressure or sales pitches. He listened to my needs, and is helping me set up strategies for my business and my family's future"
--Patrick W. - Construction company owner, San Francisco, CA
---
"John has been the most important resource on my Infinite Banking journey. He's part of my family's advisory council now – just like our accountant, lawyer, and doctor. John is extremely knowledgeable, responsive, and we're working with him now to start another IBC policy for my wife."
--Andrew B. - Technology consulting business owner, Alameda, CA
---
"John helped us find a way to accumulate wealth without giving up the liquidity we need when an investment opportunity arises.
Instead of having the stress that goes along with illiquid investments or needing to take funds out of our home for cash, we now have a ready source of funds that we can pay back to ourselves at any time."
--Stacey - Business owner and real estate investor, New York, NY
---
I finally found the savings and retirement alternative I've been holding out for since I started working.
It feels good to see thousands of dollars in my policy and know that I can use that amount whenever I want.
--Raymond - Startup Software Engineer, Oakland, CA
---
As a father, husband, brother, son and business owner, I support and cherish all the relationships I have with each person in my life.
Before working with John at StackedLife I had no idea the opportunity I was missing out on to grow my business.
--Josh M. - Gym Owner, Brooklyn, NY
---
I wanted financial security for my family in case something happens to me whether unexpectedly or after a long life — as well as a process and the tools to strengthen my family's overall financial picture.
John was great to work with and helped me reach both of these objectives.
--Derek K. - Electromechanical Engineer, Alameda, CA
---
 have been working with John and he has been great.
I recently learned about The Infinite Banking Concept® and it has changed how I view my financial future.
--Brian W. - Senior mgr. Hospital Information Systems, Los Angeles, CA
---
The safety, security, guaranteed and tax free growth are my definition of a perfect investment vehicle.
John patiently listened to my goals, numerous questions and worked with me to design the policy that I wanted. I found an amazing way to leave a legacy and to enjoy and use my savings now.
--Lowell - Retired Software Engineer, Silicon Valley, CA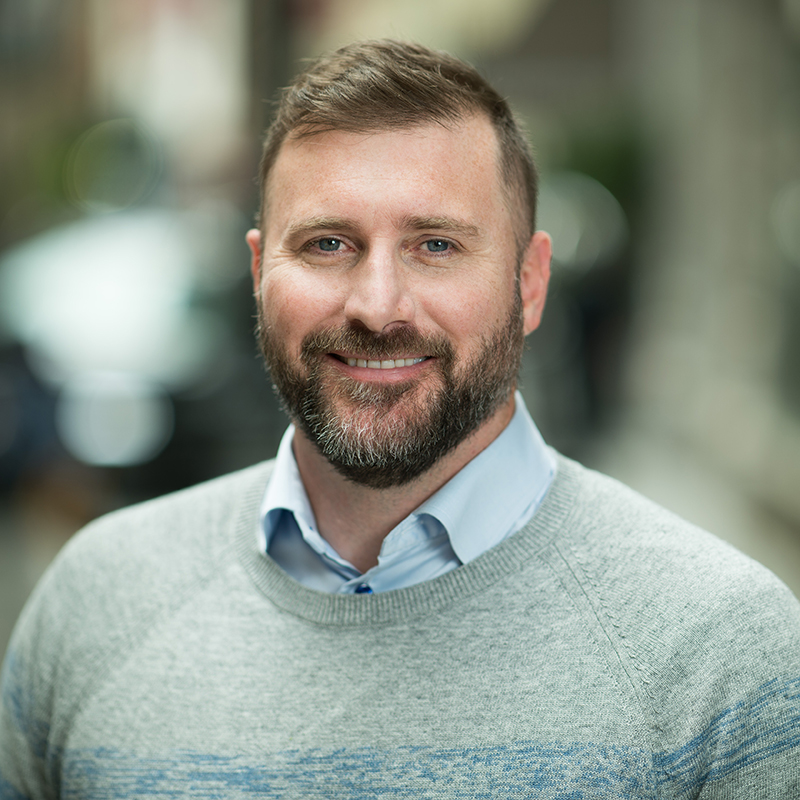 Hi, I'm John Perrings
Founder of StackedLife Financial Strategies and Authorized Infinite Banking®
After a 20-year career in Silicon Valley tech startups and data center real estate, finance, and construction, I started StackedLife to help people have more control and use of their money.
What I've found is that there are many people who are interested in understanding how whole life insurance can help improve their financial lives but, with all the sales hype, negativity, and conflicting opinions, they don't know who or what to trust.
I developed this course to cut through the noise and offer a library of fact-based information - easily accessible to the layperson - in order to convey the powerful concepts of whole life insurance.
I hope you get as much out of taking this course as I did making it.